George W. Eighmy, Jr.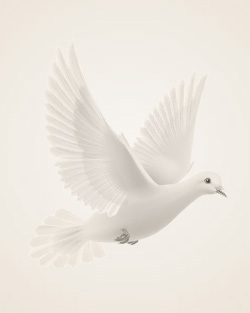 September 10, 1929 ~ May 20, 2002
George Wells Eighmy, Jr. Woodbridge, CT - George Wells Eighmy, Jr., 72, husband of the late Sarah Seelye Eighmy, of 33 Spoke Drive passed away suddenly and peacefully at home on Monday, May 20, 2002. He was born in Buffalo, NY on September 10, 1929. Son of the late George Wells Eighmy and Margaret Harden Eighmy, he had lived in Woodbridge since 1967. He was a Nichols School (Buffalo, NY) graduate, Class of 1947, where he captained the soccer team in his senior year. He graduated from Princeton University in 1951 with a B.S. in Basic Engineering and was a member of Charter Club. After graduation, he worked for Goodyear Tire & Rubber in Akron, OH until 1953. He met Sarah Edwards Seelye in 1951 in Hudson, OH and they were married on June 18, 1955. In 1953, he entered the U.S. Navy through Officer's Candidate School in Newport, RI and served as an active duty Engineering Officer in Portsmouth, NH and Bath, ME from 1953-56. He was honorably discharged from the Navy as a Lieutenant in 1967 after serving in the Naval Reserve. He worked at Farrel Company in Ansonia, CT from 1956 until 1991. His early career included positions as Sales Engineer, Product Sales Engineer, and Northeast Field Sales Engineer in the plastic and rubber heavy process machinery divisions. In 1969, he was promoted to Manager, Mill and Calender Sales. From 1986 until his retirement in October 1991, he served as Product Manager, Mills and Calenders. After retiring from Farrel, he worked part-time until 1998 as a Sales Associate for Hancock Engineering, Inc. in Waterbury, CT. He was highly regarded in the plastics and rubber industry, having served as a lecturer at the Plastics Institute of America at Stevens Institute of Technology, Hoboken, NJ; lecturer at the New York University Plastics Seminars; and speaker at many Society of Plastics Engineers meetings. He authored a number of seminal journal articles and conference papers on plastics calendering. His paper on 'Calendering,' which appeared in the 1978 Modern Plastics Encyclopedia (McGraw-Hill), is still widely referenced internationally. He was a member of the Farrel Old-Timer's Club and believed in the innate nobility of American industry. He loved waggish discourse with extended family and friends (all generations!) and readily dispensed passionate soliloquies. He had many keen interests, including his grandchildren, WWI aviation history, antiquarian New England, reading, geography, theater, the Red Sox, humor, and uniquely useful arcana. He played semi-professional hockey for the Akron Stars from 1951-53 and founded the Woodbridge-Bethany Hockey Association in 1968. He coached in the Bethany-Woodbridge and Woodbridge Father's Baseball Leagues. Most recently, he read to preschoolers at the Stork Club in Orange, CT under the pseudonym 'Mr. Wells.' He spent much of his time in the past 20 years caring for his wife Sarah. Survivors include his sons T. Taylor Eighmy and his wife Nancy Kinner of Lee, NH, George W. Eighmy III and his wife Nicole of Meriden, CT, and William H. Eighmy and his wife Patricia of Milford, CT; a brother Thomas H. Eighmy and his wife Beverly of Bethlehem, PA; his grandchildren Kirstyn, William, Bryana, Arielle, and Katherine; and his dog Lucky. A memorial service will be held on Saturday, June 15th at 11:00 am at Christ Episcopal Church, 526 Amity Road, Bethany, CT. Burial was held at Christ Episcopal Church cemetery. Contributions in his memory can be made to the Bethany Nursery Group (founded by his wife Sarah), P.O. Box 12, Bethany, CT 06524. Arrangements under the direction of BEECHER & BENNETT, 2300 Whitney Ave., Hamden.
Memories Timeline
Guestbook
---