James L. Holmes, Sr.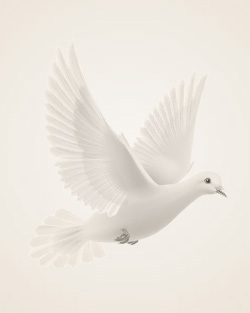 April 16, 1902 ~ April 26, 2001
In Wallingford, April 26, 2001, James L. Holmes, Sr. 99, of Second Ave., West Haven, husband of the late Edna Martha Holmes. Father of Virginia Holmes, Cynthia Holmes both of Brewster, MA, James Holmes, Jr. and his wife Sandra E. Holmes of Westerville, OH, grandfather of Heather Maldonado and great-grandfather of Zachary Maldonado. He was predeceased by a sister, Elizabeth Kiely. Born in Paterson, NJ, April 16, 1902 son of the late James & Mary Gorman Holmes. He attended Tri-State Univ. in Indiana and was district manager for the Bird & Son Roofing & Siding Co. of Walpole, MA and also had been a civil engineer for the New Haven Railroad for 33 years. He was a 60 year member of the First Congregational Church of West Haven, member of Annawon Lodge #115 A.F.&A.M. of West Haven for 75 years and had been Mason of the year, member of the Shriners Pyramid Temple of Bridgeport and was Past Patron of Golden Rod Chapter #34 O.E.S. of West Haven. Funeral service at the First Congregational Church, West Haven, Mon., April 30 at 11 a.m. Friends may call Sun. from 4 - 8 p.m. at BEECHER & BENNETT TAYLOR FUNERAL HOME, 410 Campbell Ave. at Court St., West Haven. Interment in Beaverdale Memorial Park. Contributions may be made to the charity of one's choice.
Memories Timeline
---