Raymond Charles Magrath, Jr.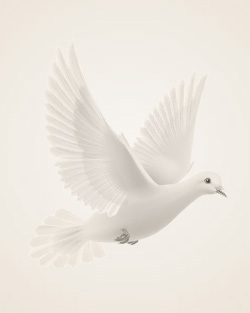 August 27, 1923 ~ December 6, 2001
Raymond C. Magrath, Jr. In West Haven, Dec. 6, 2001, Raymond Charles Magrath, Jr. of 283 Great Oak Rd., Orange, formerly of New Haven, husband of Nan Southard Magrath. He was born Aug. 27, 1923 in Boston, MA., son of the late Raymond C. and Margaret Cleveland Magrath, Sr. A graduate of the Mount Herman School in 1942, he served as a pilot in the Navy during W.W. II, with duty in the Pacific Theater. After the war he attended New Haven College and received an Associates Degree. He was a Sales Representative for United Advertising Corp. for 9 years then with Macalaster Bicknell Co. of CT for 32 years retiring in 1989. Mr. Magrath was a Past Commander of the American Legion, Orange Post # 127, La Societe 40 & 8 - Voiture 328, Veterans of Foreign Wars and the Gen. David Humphreys Branch #1, Sons of the American Revolution. He served the Quinnipiac Council, B.S.A. as a Scout Master, District Commisioner and Chairman of many events, receiving the Silver Beaver Award in 1964. He had been very active with Emmons Bowen Babe Ruth League, the Orange Babe Ruth League and the Orange Post #127 A. L. Baseball Team. A member of the Orange Congregational Church, when he lived in New Haven he had been active with the United Church of Westville. Besides his wife he is survived by sons: Raymond C. Magrath, III of Killingworth, CT and David B. Magrath and his wife Lynn Magrath of Breckenridge, CO, a daughter-in-law, Donna Mason Magrath of New Haven, a sister, Helen M. Lombard of Phoenix, AZ and grandsons: Scott and Peter Magrath. Private Funeral in care of BEECHER & BENNETT TAYLOR FUNERAL HOME, 410 CAMPBELL AVE., WEST HAVEN. Memorial contributions in memory of Raymond Magrath may be sent to the Orange Post # 127, American Legion Scholarship Fund, 630 Grassy Hill Rd., Orange 06477.
Memories Timeline
Guestbook
---