Willis E. Copeland, Sr.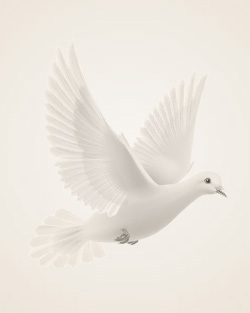 July 11, 1912 ~ December 5, 2002
In Wallingford, Dec. 5, 2002, Willis E. Copeland, Sr., 90, of Ashlar Village, husband of the late Kathryne Strouse Copeland, father of Ann Smith of Delaware, OH, Mary Ellen Copeland of West Dummerston, VT, Willis E. Copeland, Jr. of Bethany, Peter Copeland and William Copeland both of Hamden, brother of Harry Copeland of San Francisco, CA, William Copeland of Galt, CA, Elizabeth Christman of Wallingford, Barbara Stark of Clark Summit, PA and Flora Vendetti of Peabody, MA. Also survived by 22 grandchildren and 23 great-grandchildren. He was predeceased by 4 brothers, Charles, John, Clarence, Raymond Copeland, two sisters, Helen Copeland, Marion Colburn and 2 grandchildren. Willis was born in New London, July 11, 1912 a son of the late William E. and Helen Miner Copeland. He retired as a general road foreman at Con Rail after 40 years with NY, NH and H RR and Amtrak and was Secretary of J.T. Furrey Inc. for the past 32 years. He was an active member of Mt. Carmel Congregational Church for many years and was active in the Masonic Order, a member of Day Spring Lodge #30 A.F. & A.M. for over 50 years, Scottish Rite-Valley of New Haven, Lafayette Consistory, Shrine Pyramid Temple, Paleski Chapter of Royal Arch Masons, Crawford Council, Royal & Select Masons, New Haven Commandry #2, Knights Temple,Hejas Grotto, Hamden Grange, a local chairman in the Brotherhood of Locomotive Engineers and past president and executive secretary of Railway Fuel and Operating Officers Assoc. Relatives and friends may call at BEECHER & BENNETT, 2300 Whitney Ave., Hamden, Sunday, Dec. 8 from 3 - 6 p.m. Masonic service at 6 p.m. Funeral Service on Monday at 10 a.m. at Mt. Carmel Congregational Church. Interment at Mt. Carmel Cemetery. Memorial contributions may be made to Mt. Carmel Congregational Church, 3284 Whitney Ave., Hamden 06518 or to Masonic Charity Foundation, PO 70, Wallingford 06492.
Memories Timeline
Guestbook
---